Sustainable Study Abroad
Issues surrounding global warming and environmental sustainability often become even more prevalent for students while studying abroad. Students may be immersed in host communities where topics such as deforestation, water usage, recycling, and energy consumption are at the forefront of national interest. Students may also discover that their typical lifestyle is not compatible with the resources available and/or the cultural ethics of their host community. Being exposed to a variety of issues surrounding global warming and environmental sustainability in a different context tends to leave students profoundly altered by their experiences abroad.

Travel and Carbon Offsets
Nearly every student who studies abroad must travel to their destination via airplane, a significant source of greenhouse gases. Currently, air travel is estimated to cause 3.5% of all global warming and is expected to climb to 5% by 2050. You can do your part to offset the carbon footprint generated by your flights to study abroad.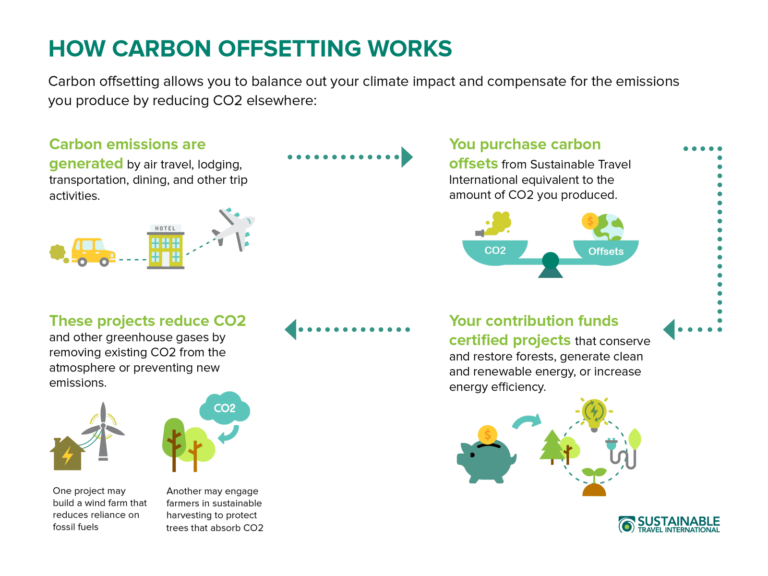 Calculate
Your
Flight
Emissions
Click
here
to calculate the carbon footprint of your flights to study abroad.
Offset Your Carbon Footprint
Sustainable Travel International
– Make a monetary donation to give back to give back to the people and places around the globe and protect the destinations you care about.
If you would like to offset the CO2 produced by your study abroad but would rather donate time instead of money, please consider volunteering at one of these local organizations working to protect the environment.
Nahant Marsh
The Wapsi River Education Center
Living Lands and Waters
RiverAction
The Quad Cities Botanical Center
GreenIowa Americorps
St. Ambrose Green Life
To get involved on campus before your departure or upon your return, contact St. Ambrose Green Life who is striving to raise awareness about global climate change on campus and in the community to create a cleaner, greener future.